Bring Back Coziness Fast with Our Outstanding Furnace Repair in Lawrenceburg, Indiana
You don't have to just sit around when your heat fails. Fight back against bitter cold by demanding a higher standard of service.
A malfunctioning heater shouldn't stir up so many so many issues. Wallpe Heating & Cooling's furnace experts can help. We can find and fix any problem that rears its head, getting you back to a cozy home that much faster.
If your furnace could use a service call, let us know! The furnace repair technicians at Wallpe Heating & Cooling are masters at professional HVAC service for a wide variety of makes and models.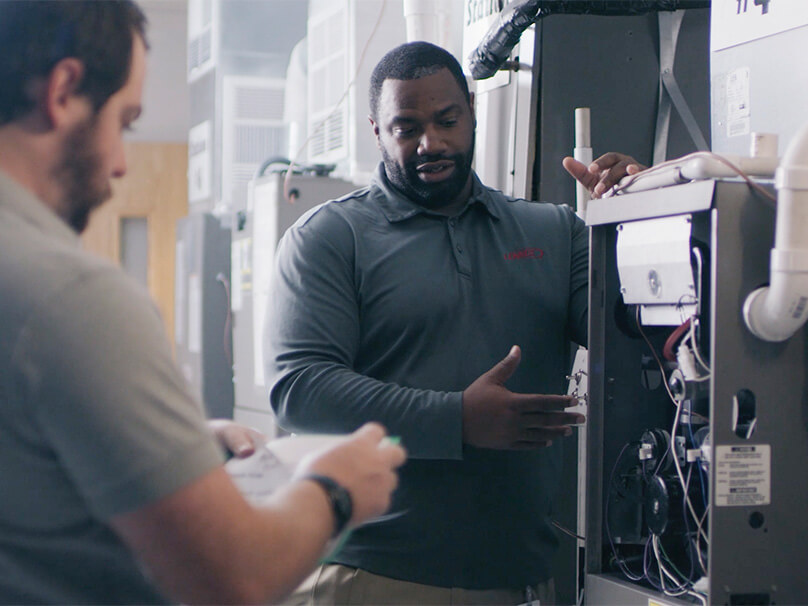 Furnace Service in Lawrenceburg, Indiana and Surrounding Areas
For the some of the best furnace repair in Lawrenceburg, communities choose Wallpe Heating & Cooling to get the job done right the first time.
Would you like to talk about annual maintenance plans while it's convenient? Routine maintenance can provide lots of benefits by helping prevent potential furnace repair calls by increasing the system's energy efficiency and overall productivity. This can add up to a lot of savings throughout a system's lifespan, and is just about always a good idea for furnace maintenance.
Decided to swap out your heating instead? Furnace installation is one of our best services. And don't worry if you haven't thought about reviewing the available options yet. In fact, it's ideal if we take some time with you to help you determine the correct system for your home's heating needs and comfort preferences.
Contact us soon at 812-663-7252 or contact us online if you want fast, dependable furnace service.